Year 4
Teacher - Mrs Patel
HLTA - Miss Stairs
Summer Term in Year 4
Hello Everyone. I hope you are all well and enjoying the wonderful sunny weather we are now having. I know these are strange times for all of us and although we are not able to keep learning at school, it is important to keep our brains active and try and do a little bit of home learning whilst the school is closed. It is better to spend small amounts of time completing activities (see the timetable in blue below) and also to make sure you spend some time doing things you enjoy.
I for one have been doing just that. I have been enjoying time in my garden and have taken up painting which has always been a huge interest of mine. However, I haven't found the time when I have been working and am thankful for the time I have to do that now. Perhaps you could take up a new interest or use the time you now have to continue enjoying an existing interest?
I have made sure I stay active every day and do a long walk either by myself or with my family. Sometimes I have completed a 15 minute online class which has been tough but I know it has been good for me. I hope you have been doing something to keep yourself active and healthy every day as well!
We all love food and I am now enjoying spending more time cooking. The BBC website has some great recipes for all kinds of meals and lovely goodies too. It's been great to try new recipes. Have a look and see if you could ask an adult if you could try a new recipe or perhaps they could help you with one?
This time at home has made me miss my friends quite a lot but I have made sure I have kept in touch with them by phone or by messaging them. Don't forget you can do the same with your school friends by messaging them using the Purple Mash E-mail. Remember this is also a good way to message me. Let me know how you are doing and let me know if anything you are unsure about. Your parents/guardians can also contact me on the Purple Mash Email if they have any questions too.
Have a good week and look at our class page again next Monday morning for next weeks timetable.
The Lion, The Witch and The Wardrobe
The Conclusion
The Lion, The Witch and The Wardrobe
Part 6
The Lion, The Witch and The Wardrobe
Part 5
The Lion, The Witch and The Wardrobe
Part 4
The Lion, The Witch and The Wardrobe
Part 3
The Lion, The Witch and The Wardrobe
Part 2
Enjoy a story with Mrs Patel
The Lion, The Witch and The Wardrobe. Scroll up to listen to each story session.
Spring Term in Year 4
Our Spring topic, 'Let's Change The World' has begun with a fantastic start we children have brought in work they have created at home. Year 4 have researched key individuals who have changed and re-shaped our world and have presented their work to the rest of the class. It is displayed for everyone to enjoy at school and there are examples of some of the fabulous work below. Please take a look.
In Geography, Year 4 will be learning about the local area and discovering how it has changed over. They will also be considering how the human and physical geography might change in the future and the impact this may have. We will be taking a trip Walkern Hall and walks around the village to make discoveries about the geography of the village and compare it to other places in the locality.
We have been reading Greek myths in literacy and the children are now learning how to write their own. The children are having the opportunity to engage and enjoy these myths, whilst discovering the characteristics of these types of stories in order to write their own.
Please take a look at the Spring 2020 curriculum map which details what we will be learning abut in our other subjects.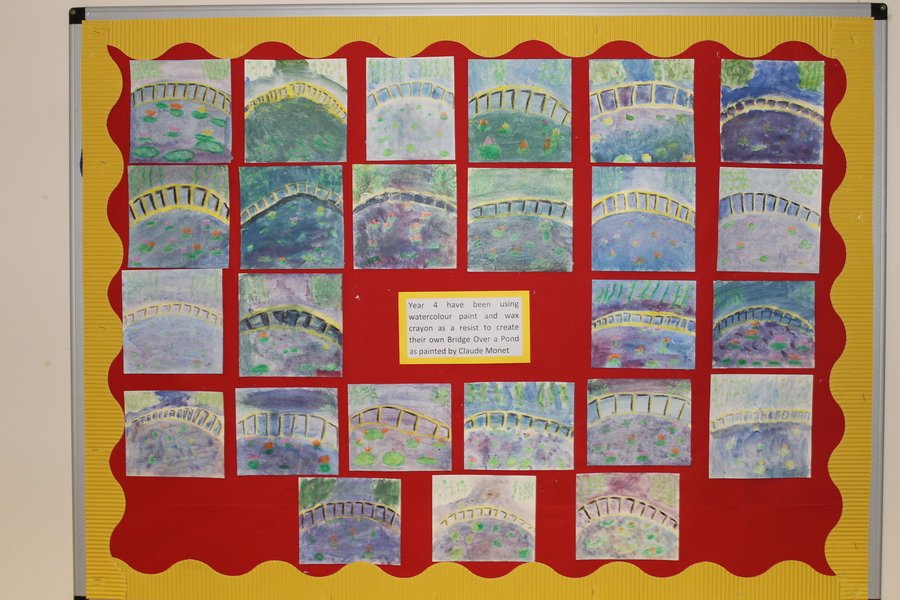 Welcome to Year 4
We have had a great start to the Autumn term, the class have been learning how to describe settings for an Egyptian story in literacy. All the children are fascinated about the Ancient Egyptians and how they lived. We have lots of learning to do in our topic work and the children already know some amazing facts
We have had some fantastic homework brought in which all the children have created. Our class room looks like a museum! Come back and take a look at our wonderful work which will be available to see online soon.