Year One/T

wo
Welcome to Year One/Two!
In our class you will find: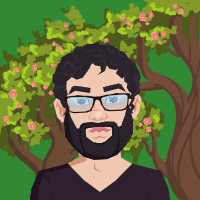 Class Teacher - Mr Absalom - Richard.Absalom@walkern.herts.sch.uk
Teaching Assistant - Mrs Eastwood
Student Teacher - Miss Yeomans
Welcome back to Spring Term!
We are back and ready to learn! After a bit of a strange end to the year, we are back to normal routine. Phew!
Please see the curriculum map above for a guide to what we are doing this term.
Reading: Please continue to hear your child read on a daily basis. In Year 1 and 2 this is the single greatest factor in your child's achievement and attainment ongoing throughout school. Please record the reading within reading records so that it is clear that reading is happening at home and that progress is being made through books.
Books are changed once a week on a Friday. Ideally, your child should be reading each book 2-3 times. Our current scheme takes this as its basis, with the first read through allowing the child to decode and gain familiarity with words, the second readthrough establishing a higher level of fluency with language and the third readthrough allowing more complex questioning and understanding.
We have PE on a Tuesday, Wednesday and Thursday.
Home Learning Opportunities Thursday
English
Write a short description of where you live when it snowed. Think about capital letters, full stops and finger spaces. Year 2s and more confident writers in Year 1 should also be thinking about conjunctions and powerful descriptive words. Think about how your street looked Monday, how the air felt, the sounds you could hear etc. Your first sentence could start 'On Monday, I woke up and saw cold, white snow outside…'
Maths
Search around your house for things that are 3d shapes. Try counting the faces (flat sides), edges ( the straights lines) and vertices (corners). A box could be a cube, a tin of beans could be your cylinder. Find a list of 3d shapes on the internet and see how many you can find!
Science
We've been looking at materials. Remember that materials are what objects are made from, not the objects themselves. A table is an object but the materials are wood and metal. See how many different materials you can find around your house and think of a way to sort them into different groups. You could sort hard 'materials from soft materials or flexible materials and non-flexible ones.


Don't forget to read a book! There will be more work options up tomorrow for Friday.

Welcome back to school!
This year is going to be so much fun! We have lot's to learn, but we are going to do everything we can to make sure we are the very best class in the whole school.
I know that splitting and combining classes is a new experience for all of you, but we are going to work hard to be the best team that we can be.
Spellings will go out each Friday and practised in school through handwriting. Please practise these at home too, to help your child feel confident with their spellings.
PE Kits should stay in school where possible. We have PE on a Tuesday, Wednesday and Thursday, so make sure that you have your kit with you on those days at least.
Everybody will read with an adult at least 3 times a week and record in their reading record. Please read at home each night with your child and record in their reading record book. We aim to change your child's book twice a week.
Keep checking this space as we will soon have lots of pictures up of what we have been working on.