Year 2
Class Teacher - Mrs Oke
Teaching Assistant - Mrs Cooke
Teaching Assistant - Miss Roper
A message from year 2 . A big thank you to Sarah Fenton for putting this together for us!
Summer term in Year 2
Hi all year 2's and welcome to the summer term! This is all a little strange and not what we are used to at all! I miss coming into school and seeing all of your faces, but we can still have fun and learn!
To help you continue learning at home I have put together a timetable for you to use in the blue link below. You also have the purple mash tasks that I have set. I hope that you enjoy receiving the different awards for a completed task. Please continue to email me, and each other, via purple mash. I love reading your news, hearing about what you have been up to.
To access the Twinkl resources see the 'Summer Term topics Home Learning' link on our class page.
I will update the home learning each week. Please don't worry if you don't manage to complete it all!
Keep emailing!
Mrs Oke
It is always great to see what you have been doing while we are not together, here are some of the photos that you have been sending in.
Spring term in year 2
Welcome to Year 2 Spring term!
This term we look forward to learning about people from the past who made changes that have had an impact on the world today. We will also be thinking about what we can do to have an impact on the world around us; in our school, in our village or in the wider world.
In Literacy we will begin the term by looking at a poem called 'Into the Blue' and will use the unique structure of the poem to create our own. Then we move to looking at non-fiction texts related to animals and our science topic.
In science this term we will learn about animals, including humans. We will learn about the basic needs that all animals have as well as our health and hygiene. We will then think about the different habitats that animals live in and how they are suited for particular animals.
We will begin to look at the geography of the world around us, learning the names of continents and oceans, as well as learning about the countries of the UK. We will develop our field work skills and will build on these into the summer term.
Welcome back to school, and Year 2!
I hope that you had a great summer holidays and are looking forward to the new term ahead.
This term we will be learning about 'The Great Fire of London' as part of our whole school topic, 'A Walk Through Time'. We will be going on a trip to London this term to enhance the children's learning by walking around the parts of London associated with the fire in 1666.
We began today by making houses to add to our great Fire of London display.
In our room this term we have a 'Pudding Lane Bakery' role play area where children can use their imagination to explore what it may have been like to work in the bakery, as well as develop maths skills using measures and money.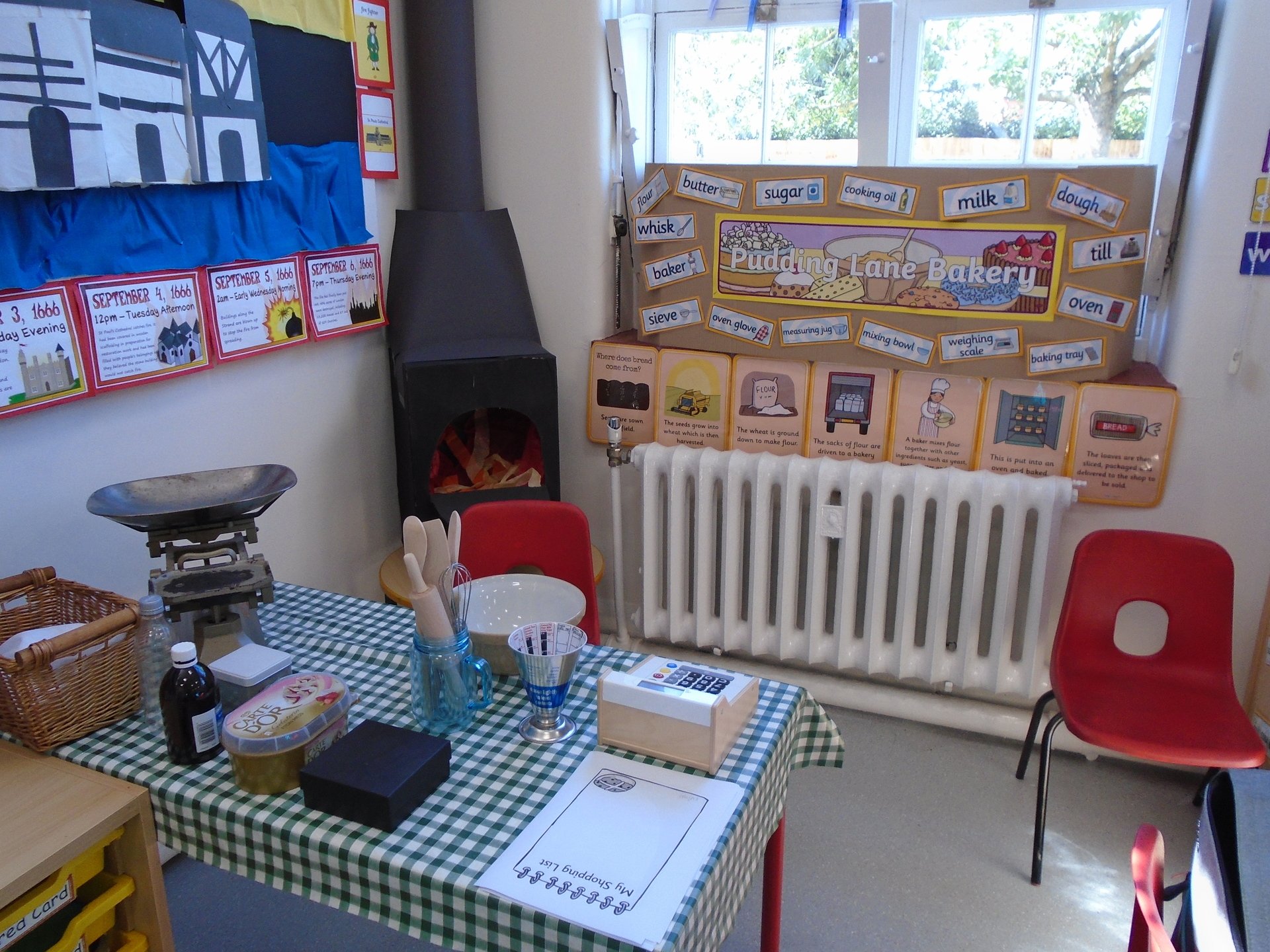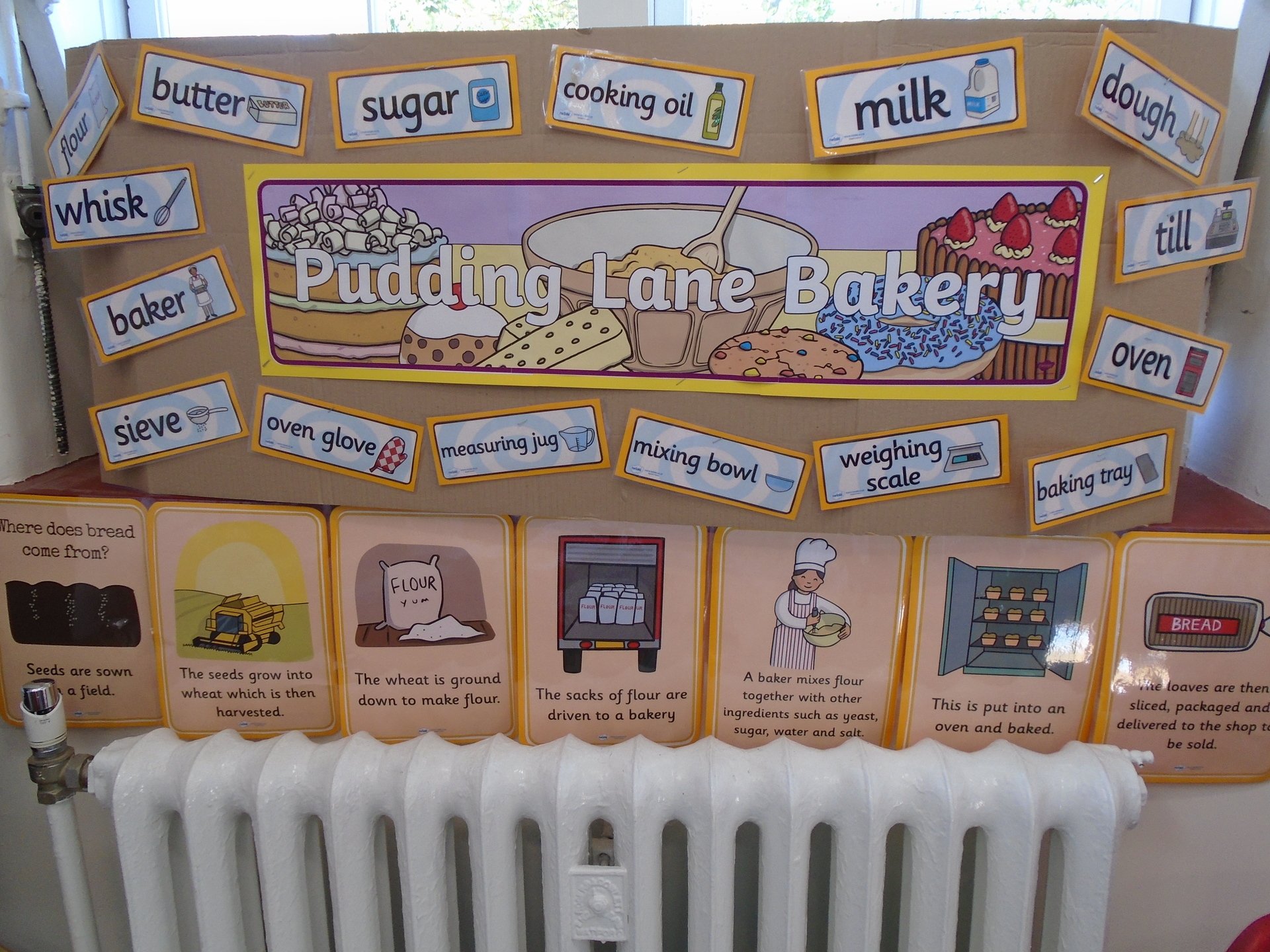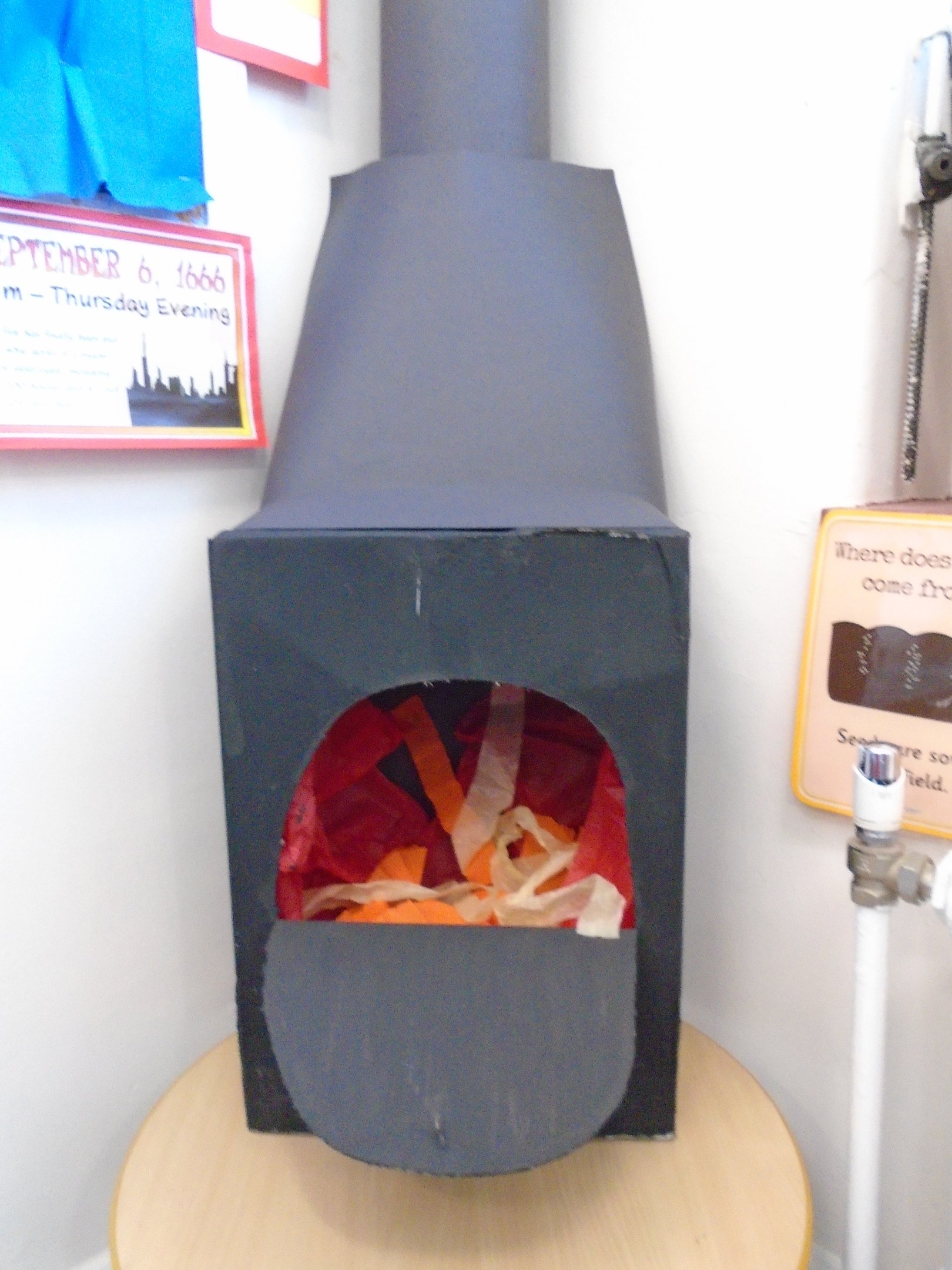 It was lovely to have some amazing artistic pieces of artwork from the children which they have completed over the holidays on 'The Great Fire of London' theme.