LATEST UPDATE - CORONAVIRUS (COVID-19)... Procedures from Friday 18th December... If you need to self isolate or have Covid-19 then please email head@walkern.herts.sch.uk so we can inform your child's bubble group.

05.03.21
Dear All,
We are looking forward to opening our doors to all pupils next week. Please be assured that we will be working hard to make sure the children are safe, happy and productive in their learning. Our teaching staff will be working with the children to see where they are and to address any gaps in their knowledge. Each class will be taking part in P.E four times a week, this will not only benefit all children's mental and physical well-being but enable teachers to take the time to work on targetted interventions. Each Teacher will approach this in a way that suits their class and the needs that are presented, but with a shared goal of giving our children the best opportunity to make progress.
We want to thank all of you for your continued support and dedication over the previous weeks. It has been a trying time for many and your support and encouragement has helped us keep going too.
Return to school notices -
Drop Off - 8:40-8:55
Reception, 1,2 and 3 main playground
Years 4,5 and 6 car park walk way
Pick Up - From 3:00
Reception, 1,2 and 3 main playground
Years 4,5 and 6 car park walk way
Please ensure you wear face coverings when picking up and dropping off, and maintain social distancing.
Breakfast/After school and sports clubs will resume after the Easter holidays, assuming it is safe to do so. We will update you on this closer to the time.
SportZone will be providing a holiday camp at Easter with appropriate measures in place. Please see the SportZone website for booking info.
All the best,
Jonty Hall
26.2.21
Dear All,
I hope you had a restful half term. This week saw the Government announcement that all schools will open to all children on Monday 8th March. I am sure you are looking forward to a little normality, as the children return to school. I want to assure you that we will do all we can in school to keep everyone as safe as possible, whilst ensuring the children have the opportunity to enjoy learning and being together again. Further details about the reopening will follow next week. Meanwhile, we appreciate your continued support and commitment to the remote learning as we enter our final week at home.
Walkern World Book Day
We will be marking World Book Day on Friday 12th March so everyone can celebrate together. We are excited to have a day of celebration with children dressing up as their favourite book character and bringing their book into school to share with their class. Dressing up is not mandatory and if children would prefer, they can come to school in their home clothes. If you would like to mark World Book Day on the official date 4/3/21 then follow the links below for virtual events which are being provided by Hertfordshire Libaries -
Danny Pearson, who writes for The Beano (which is available for free via the Library app and
Pressreader). Wednesday 3rd March, 4:30PM, Microsoft Teams. Register at Danny Pearson - Comic Writer Tickets, Wed 3 Mar 2021 at 16:30 | Eventbrite
Tom Palmer, author of After the War and Over the Line (as well as Roy of the Rovers).
Thursday 4th March, 4:30PM, Microsoft Teams. Tom Palmer, author of After the War and Over the Line Tickets, Thu 4 Mar 2021 at 16:30 | Eventbrite
Or, find fun ideas at -
All the best,
Jonty Hall
12.2.21
Dear All,
Congratulations on making it to the end of a challenging half term. I am sure that all of you at home, and those of you who are coming into school, are looking forward to a well deserved break! Make sure you take the opportunity to rest and enjoy just being parents once more. There is lot's to celebrate in the upcoming days - today is Chinese New Year. Typically the Reception children take this opportunity to visit The Yew Tree and perform the Chinese Dragon Parade. This year will obviously be different for all those celebrating at this special time but you can find out more about Chinese New Year at -
https://www.bbc.co.uk/newsround/38668427
Next week is also Shrove Tuesday! In school we are busy making pancakes today to celebrate the beginning of lent. Your children can be find out about Shrove Tuesday by following the link below and I hope you all have fun making pancakes this year! It will be an exciting change to the day to day routines for the children.
https://www.bbc.co.uk/newsround/38668427
Have a good week.
Yours,
Jonty Hall
5.2.21
Dear All,
Another week has passed. It's Friday and I have no idea on what to say - whilst we are keeping busy in school there is a certain sense of groundhog day which I'm sure many of you can relate to! Years 4,5, and 6 went out to explore the local area. The highlight was most probably seeing missed friends from afar! I hope that those of you at home were able to enjoy your local area too. This week is National Mental Health Week. Remember to take time to look after yourselves. In school we are looking forward to half term, pancake day and whatever delicious cake Mrs Oke brings in for us next week.
I hope you enjoyed Mr Flynn's P.E session, the next instalment can be found by following the link below.
https://drive.google.com/file/d/1fCuRqqVb1k_1sDPaZ9FvY73Xc8BWColP/view?usp=sharing
All the best,
Jonty Hall
29.1.21
Happy Friday everyone! We hope you have made it successfully through another week of staying safe at home and remote learning. Remembering that success will look different for everyone. In school we are embracing the positive impacts of regular exercise with P.E continuing every day. To support those of you at home Mr Flynn has prepared a simple P.E session for you to do with the children. This session could be used everyday to get you moving! Follow the link below to find Mr Flynn's session. You could also find Joe Wicks or Cosmic Kids Yoga on YouTube.
https://drive.google.com/file/d/10SCPQWidoTdVWiw1vIh0Dl0kTaNQKtHw/view?usp=sharing
In school we enjoyed the excitement of snow though were equally pleased to see it melt away to reveal the snowdrops! Keep an eye out for signs of Spring and hope on your walks this weekend!
As ever, keep well and safe.
Yours,
Jonty Hall
25.1.21
Happy snow day everyone! The staff braved the icy weather conditions this morning to ensure the school could be open for the Key Worker and Vulnerable children. We are making the most of the snow and hope that you are too. Mrs Patel is back in from the cold! She is delighted to be back in school for the morning sessions and thrilled to see the children ( though not so thrilled to see yours truly)! Mr Absalom continues to isolate due to Covid-19 in his household but is in good health and continues to teach online.
We now have lateral flow testing kits in school, all on site staff members were tested last week and proved to be negative.
As a parent, I can understand the stress and strains you may all be under at the moment. We appreciate your dedication to the children's education but remember that it should not be at the cost of yours and your family's health and happiness. Please do not burden yourself under unneccesary stress with regards to the children's work. If you fall behind or need to prioritise certain areas of learning, then that is okay, just do what you can. When schools can safely return, we will be here to address any gaps in learning and work with your children to help them succeed. We are looking forward to that day.
Stay well, stay safe,
Jonty Hall
15.1.21
Another week has flown by here in the school - we have established a steady and safe routine. I hope that you have had success accessing the remote learning and it is benefitting the children at home. Try to keep positive and look out for the brighter things in life. Personally, I'm chancing my luck on the Euromillions Lottery this weekend. Wish me luck.
All the best,
Jonty Hall
8.1.21
I'm sure it has been a busy week for all in the Walkern Primary School community. In school we have opened our doors to Key Worker and Vulnerable children whilst our Class Teachers have balanced class teaching and facilitating remote learning. We appreciate all the parents who are supporting the children's learning and the many positive comments we have received. It really boosts the morale of the staff. Please take a look at your child's Class Page for further information on remote learning should you need it or contact your class teacher.
A couple of notices -
Key Worker and Vulnerable Children-
School Hours - Drop Off 8:40 - 8:55 & Pick up - 3:00
Please drop off/pick up via the school office. We ask that you wear a face covering, follow social distancing and follow the one- way system.
School uniforms are to be worn and lunches can be provided as normal .
Unfortunately Breakfast Club/After-School Club are not running at this time.
If you are a Key Worker please remember to use us responsibly when it is to enable your critical job role.
All the best,
Jonty Hall
4.1.21 UPDATE
Following the announcement this evening, we are now closed to all pupils except for those of Key Workers. We will be open to Key Worker children from tomorrow but urge you to use this responsibly and as a last resort. Should you need, please drop off Key Worker children at the school office from 8:40 and collect from the office from 3-3:15. A school lunch can be provided. We will be in contact with Key Worker parents tomorrow for arrangements moving forward.
Class Teachers will be moving teaching online. The details for each class will be available on their class page tomorrow.
Please keep safe and contact us should you need anything.
Regards,
Jonty Hall
4.1.21 UPDATE
In light of the ongoing Covid-19 situation, we now face the unfortunate necessity of having to close some of our classes. This decision has not been taken lightly and has been made based on different family situations and our responsibility to our staff and the wider community.
As of tomorrow, Year One (Monday - Wednesday) and Year Four (full time) will be closed. Their learning will be fascilitated remotely. Please check your child's Class Page for further details.
This will be reviewed daily and you will be updated whenever any changes are made. If there are any issues please email head@walkern.herts.sch.uk.
Regards,
Jonty Hall
4.1.21
Welcome back to a new year at Walkern Primary School. As it stands, we are open to all year groups tomorrow and intend to be for the forseeable future. We do ask that all members of our school community take on board personal responsibility to contribute to the smooth running and safety of the school. Drop off and pick up will continue as a 'drop and go system'. We ask that you wear your face coverings whilst on the school property - you will now see staff members wearing face coverings at these times as a result of the increasing risks. We also ask that you take care to maintain social distancing at all times and do not congregate with other parents before and after school. Should you need to speak to your Class Teacher then please contact them via email or the School Office. It important that we all play part in keeping the school well and safe, please inform us if any member of your family shows symptoms or needs to isolate.
At this time, should you feel it not safe for your child to return to school then this absence will be authorised and learning will be available online. Please inform the office if this is the case.
Breakfast Club, After-School Club and sports clubs will continue as normal at present.
School gates will be open from 8:40 tomorrow morning, we look forward to seeing you then.
Regards,
Jonty and Staff
16.12.20
Well done to all our pupils at Walkern for a successful start to the school year. We have been delighted to welcome you all back and greet new faces too. As a community, we have all faced challenges in the light of the ongoing pandemic and we are proud of the good attendance across the school as children return to their learning. The Recovery Curriculum has been embedded in our working day with all children benefitting from additional P.E and specific gaps in learning being identified and targeted by the Teachers. As we move into the Spring Term, additional P.E will continue – much to the children's delight! Beyond this, we have had a busy term full of learning. Just a few of our highlights are below in this terms newsletter.
May I take this opportunity to wish you all a happy holiday. We look forward to seeing you all refreshed in 2021.
Yours,
Jonty Hall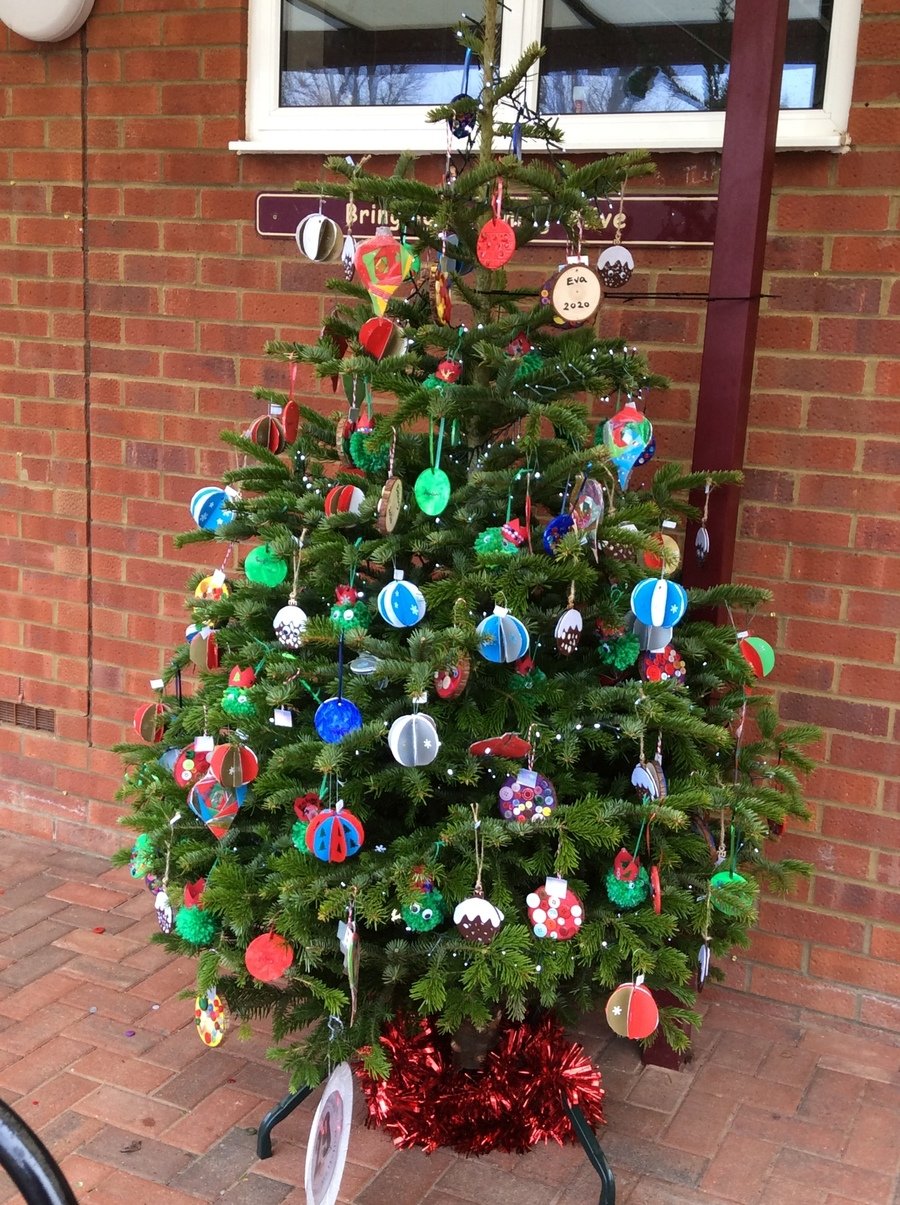 Thank you to everyone who donated to this years Poppy Appeal. We raised an amazing £230.81
Tuesday 10/11/20
We are supporting our friends at St Marys Church, Walkern who are operating a food bank for those in need. If you would like to donate items, these can be dropped off at church between 10.30 - 11.30am on Wednesdays. There will also be a collection box outside 100 High street where donations may be left. This will be emptied daily. Initially they will only be able to accept dried/tinned food and toiletries such as soap and toothpaste.
Please click here for more information regarding how you can donate, or details of how you can nominate someone who could benefit from this help.
Thank you
Saturday 31/10/20
Dear Parents and Carers
Following tonights announcement from the government, I can confirm that school will be open on Monday and continue as normal. Thank you to all parents and carers at this challenging time, last half term went so smoothly with your support and we hope it continues through to Christmas.
Just a reminder of the timings we have in place -
Breakfast club opens 7.55am
Schools open from 8.45am
Registration 8.55am
School ends 3.15pm
Children to wear school uniform
Afterschool Club until 5.00pm
We are operating a Drop and Go system. If you have children in both groups please use the main playground
Year 4, 5 and 6 entry and exit through staff car park
Reception, Years 1, 2 and 3 through the main playground
Full Risk Assessment explaining what measures we will have in place to minimise the risk of Covid-19 can be found here.
Regards
Jonty Hall
Learning links -
Please click here for a list of useful learning links available to support pupils and parents during this period of coronavirus (COVID-19) restrictions.
Thinkuknow is an education programme from the National Crime Agency's CEOP Command. They have created a page to support parents during Covid-19 and the closure of schools. Each fortnight they will be releasing new home activity packs with simple 15 minute activities you can do with your child to support their online safety at a time when they will be spending more time online at home.
Welcome to Walkern School
We are a happy, nurturing school where the children are at the heart of everything we do. Based in the picturesque village of Walkern, Hertfordshire, our rural surroundings allow us to enjoy extensive outdoor areas for learning and fun activities.
We have a caring, creative and hard-working team of staff who do their utmost to work in partnership with parents/carers and a range of professionals to achieve the best outcomes for all our pupils. Walkern School provides a challenging and stimulating curriculum, which encourages an enthusiasm and love for learning and develops intellectual curiosity, creativity and personal growth.
The first years of your child's education are precious and should be filled with a joy of learning. Our entire team is committed to securing the best possible outcome for each individual. We pride ourselves on knowing and understanding every child so that we can help them to achieve their own potential and strong sense of self-worth.
We welcome new and prospective parents/carers. Please feel free to contact the school office if you have any questions or would like to arrange a visit.
Jonty Hall
Head Teacher
The school was inspected by Ofsted in February 2020 and we are pleased to say we have been rated as Good. Full report can be found here: Ofsted Walkern Primary 2020
'Everyone is my friend here' - Recep. pupil 'Everyone made me feel really welcome when I joined in Year 4' - Year 6 pupil 'I love playing on the field and in the fort' - Year 2 pupil
"Pupils are safe and very well looked after at school". Parents fully agree. - Ofsted 2020
If you need to contact the school with any SEND issues then you can contact our SENCO
Mr Absalom - richard.absalom@walkern.herts.sch.uk
------------------------------------------------------------------------------------------------------------------
SAFEGUARDING CHILDREN
If you need to contact the school with any child protection issues then you need to contact our
DSP - Mr Hall - Headteacher - head@walkern.herts.sch.uk - 01438 861285 x 5
Deputy DSP - Mrs Oke - Senior Management Team - m.wilson@walkern.herts.sch.uk. 01438 861285 x 5
Outside school hours you can contact Social Services on 0300 123 4043
----------------------------------------------------------------------------------------------------------------
Some useful tools and resources for managing anxiety, sleep deprivation, stress and sad feelings.
--------------------------------------------------------------------------------------------------------------