Summer 2018.pdf
Don't forget you can update the Class 5 blog from home...... Homework is due in on a Wednesday (spellings,speed tables andSPaG.com).... Remember to bring your PE kit every Tuesday,Thursday and Friday this term (we have Mrs Vye on Tuesday and Mr Anderson for PE on Thursday & Friday afternoon)..
January

We've had a great start back after the Christmas holidays! We have thrown ourselves into our new topics and the children are busy writing wondeful pieces of work. When you pop in for your parent's evening in February, take a few minutes to read through their work on display.

We are just about to undertake a new Art project: Look out for our new interpredation of some famous Banksy artwork.
Planetarium
On Thursday 11th January Class 6 were fortunate enough to take their turn in a wonderful, mind blowing, visiting Planetarium. A special thanks to the Walkern PTA who funded the event. The children were in awe as we visited the International Space Centre and sat back as we received a guided tour around the galaxy.

E-Safety
After a visit from Alex Hepton (School Governor) to talk about E-safety, Class 6 have been working on some PowerPoint presentations. The class decided to produce a set of guidelines to ensure any children using the app SnapChat understand the location settings for SnapMap. Therefore, making an informed choice about the information they share. Please have a look at the following presentation. SnapChat guidelines.

September
The children have returned this year with a real enthuasiam to learn. We have launched straight into our work and have already started read over 60 pages of our class novel 'Friend or Foe', which has driven some interesting debates.
Warm Welcome
Welcome back Year 6's to the new school year and a massive welcome to the children and parents of my new Year 5 cohort. I look forward to speaking to you all throughout the year, if you have any questions please feel free to ask. Do not wait until Parents' Evening, my door is always open.
This term, Class 6 will have P.E. on a Tuesday afternoon with Mrs Vye and Thursday and Friday afternoons with Mr Anderson, please ensure they have their P.E. kit - complete with indoor and outdoor trainers.

This Autumn term we will be learning about The Maya Civilisation.
Studying the fascinating Maya in this topic we will discover where and when the Maya built their magnificent civilisation as the children develop a range of skills across the curriculum. Investigating how they lived; their culture; their legacy and comparing their lives to our own.
Finding out about the legends of the Maya people. Exploring the famous creation story of the Hero Twins and the Lords of the Underworld.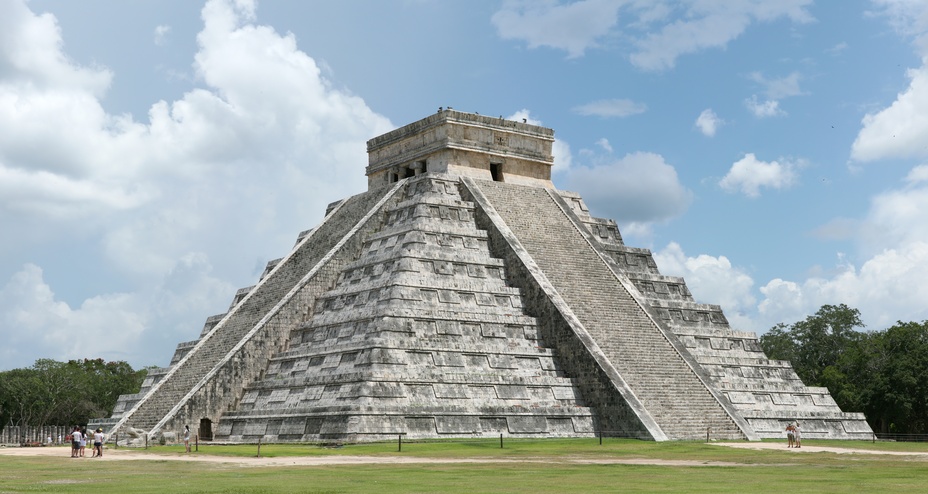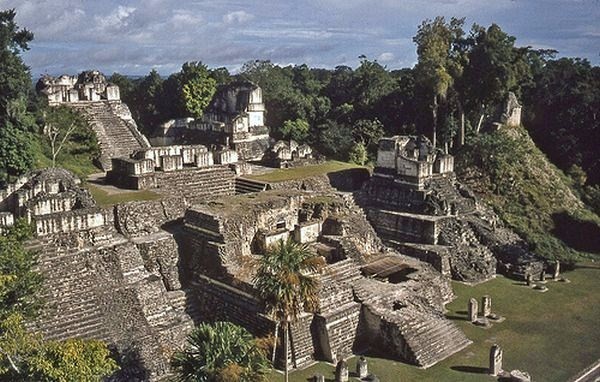 Science Week 2017
Walkern School have been taking part in our very own Science week, ablely assisted by our friends over at Barnwell School. Barnwell have been fantastic this week, supplying ideas, staff and pupils to run a wonderful, interact session for the children here at Walkern. Thank you Barnwell.

This week, Class 6 have been carrying out experiments; testing which substances are soluble and insoluble. The children then designed posters and created QR (Quick response) codes linking to our class webpage.
The Year 5's have also been extremely busy creating a bug hotel. Have a look at their amazing video to see their handy work.
At the beginning of the week, Class 6 were set the task of designing and making their own birdfeeders, many of which are now dotted around the school to encourage our feathered friends to pay us a visit.
The following slideshow shows the children hard at work observing and testing different materials.
March 2017
In Class 6, we have been writing some inspirational speeches; once they were written, we used an app called Spark Video to create a short movie containing powerful language and pictures. I hope you enjoy the results.
February 2017
Year 5/6 are currently looking at how to write Persuasive letters. To help the children feel engaged with this subject, we informed them that Mr Hall had notified their parents that the children would need to spend one week of their half term in school practising for their assessments. I then asked the children to write a letter to Mr Hall to persuade to drop the idea. The results have been seen on the walls outside our classroom. As you will see, the children performed exceptionally well. Please take a few minutes at Parents' Evening to look at their work.
A massive thank you to you all for playing along with little untruth!
January 2017
This term we have been focusing on Forces within our Science lessons, the children were challenged to design and build a boat that would have a low water resistance.We then raced the boats and analysed who's boat performed the best.
14th November
In French, Class 6 have written some letters to our friends at Lanvallay in France. This week we have received our replies. The children have been allocated a pen pal and we plan to continue with the correspondance throughout the academic year. The photos below show the children reading their pen pals letters.
7th November
Class Blog - The blog is up and running for this year and the children have been set a task to write a short book review about their current book, if you can and have the time please take a look. Plenty of photos have been uploaded, including one of myself reading a book (Star Wars) I have purchased for the class. There is a short cut to the blog at the top of this page.
4th October - No Pens Day Tuesday
On Tuesday the 4th October, the school took part in a No Pens Day, the children were challenged to show their work without the use of pens or pencils. In Class 6, we decided to have some fun expressing some maths calculations in different ways. Can you see what the children have worked out?
September
Welcome to the new year. This year we have a mixed class of 22 children who have all settled in well. We have already had our first school outing - Duxford - and the children had a wonderful time.The weather was extremely kind to us, in fact it was glorious.
We have lots planned this year and are already enjoying our first class novel of the year - War Horse. It is a truly wonderful, yet emotional, story based around a horse called Joey. Set in World War 1 we will be using this text to explore and write about.